News
U21: Victory over Russia. Golden header by Patryk Dziczek
08 / 09 / 20 Author: PZPN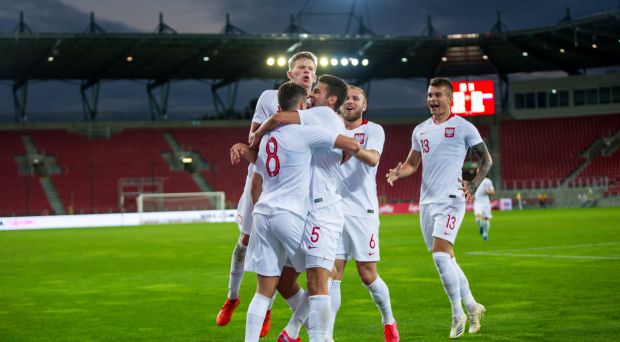 The Polish national team took a huge step towards qualifying for the UEFA European Under-21 Championship thanks to a 1-0 victory against Russia in Łódź. The only goal was a header by Patryk Dziczek. This win means that Poland – with a game still in hand – is only one point behind Russia.
---
8.09.2020, Łódź
Poland – Russia 1:0 (0:0)
Goal: Dziczek 61.
Poland: Radosław Majecki – 19.Karol Fila, 13.Kamil Piątkowski, 5.Jakub Kiwior, 15.Robert Gumny –14.Marcin Listkowski (46, 7.Jakub Kamiński), 3.Tomasz Makowski, 8.Patryk Dziczek, 6.Tymoteusz Puchacz (73, 11.Przemysłąw Płacheta) – 17.Mateusz Bogusz (78, 18.Bartosz Slisz), 9.Patryk Klimala.
Russia: 1.Matwiej Safonow – 2.Nikołaj Raskazow, 17.Paweł Masłow, 4.Roman Jewgieniejew, 5.Daił Krugowoj – 8.Konstantin Kuczajew (57, 18.Danił Utkin), 20.Nail Umjarow (67, 21.Danił Glebow), 10.Iwan Obłjakow – 15.Maksym Głuszenkow (46, 11.Magomed Sulejmanow), 9.Iwan Ignatiew, 7.Aleksander Łomowitskij (67, 19.Danił Lisowij).
Yellow cards: Gumny, Klimala, Fila – Umjarow, Łomowitskij, Krugowoj.
Referee: Kevin Clancy (Scotland)