News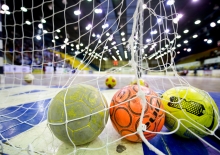 U-19: Call-ups for camp in Krakow
Coach Gerard Juszczak has called up 14 players for the camp Polish National Under 19 futsal. The camp will be held on 23 - 26 February in Krakow.
Second place for U-19 futsal team
Polish National U-19 Futsal Team placed second in a friendly tournament that took place in Slovakia. The white-and-red lost to the hosts 1:2 in the grand final.