News
Syrenka Cup: Poland won with Norway
27 / 08 / 14 Author: PZPN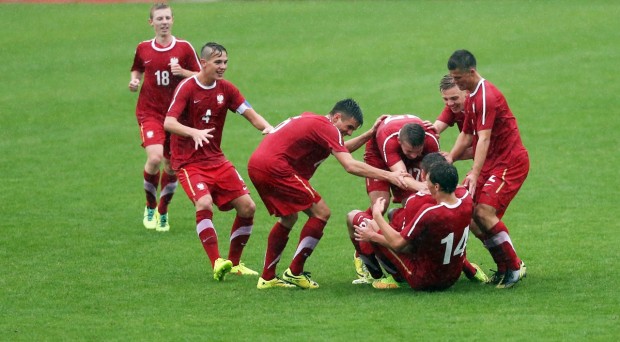 Polish under-17 national team won with Norway 3:0 in the second match of XIX Syrenka Cup. Goals were scored by Mathias Laudal (own goal), Przemysław Mystkowski and Marcin Listkowski. Polish footballers will play in the final of Syrenka Cup with Sweden. The match will take place at 16:00 on the 29th of September 2014 in Sulejówek.
---
Poland – Norway 3:0 (2:0)
Goals: Mathias Laudal 12 (own goal), Przemysław Mystkowski 29, Marcin Listkowski 72.
Poland: Bartłomiej Żynel – Jan Andrzejewski, Ernest Dzięcioł, Mateusz Hołownia, Adam Chrzanowski – Kamil Jóźwiak (59, Kamil Wojtkowski), Dominik Prusaczyk, Hubert Adamczyk (63, Mateusz Ostaszewski), Paweł Kaczmarczyk (71, Olaf Martynek), Krystian Bielik – Przemysław Mystkowski (59, Marcin Listkowski).
Norway: Marius Halvorsen – Mathusan Sandrakumar, Joakim Barstad, Mathias Laudal (41, Henrik Carlyle), Jesper Espung – Markus Stensby (41, Eivind Fallås Dahl), Mads Sande, Behrouz Habib, Andreas Klausen Helmersen (41, Abdul-Basit Agouda), Emil Hansson (69, Henrik Bredli) – Magnus R. Grødem.
Yellow cards: Jóźwiak, Bielik.