News
Gallery: Summer Young Eagles Academy set off
13 / 07 / 14 Author: PZPN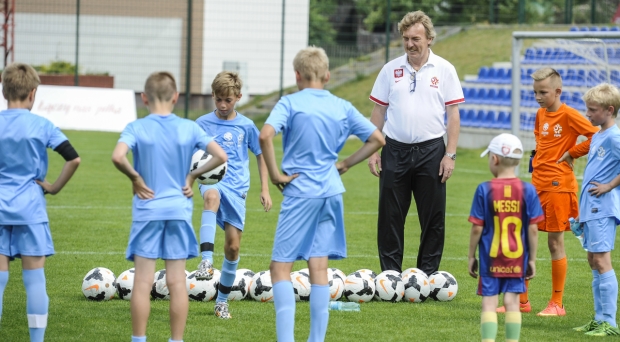 29th of June was the inauguration date of the first Summer Young Eagles Academy camp in Gniewino. 80 boys born in 2003 have started their training. Second term for those born in 2002 began a week later.
---
Young adepts of football were accommodated in Mistral Sport hotel which was a center for Spanish National Team during Euro 2012. "This proves that we have created the best conditions possible for those boys. We are running three training sessions a day carried out by Polish youth national teams' coaches: Marcin Dorna (U-21), Rafał Janas (U-19), Robert Wójcik (U-17) and Bartłomiej Zalewski (U-15). Józef Młynarczyk and Andrzej Dawidziuk have their own goalkeeping practices. Everything is prepared just as in the best academies", explained Magdalena Urbańska, Head of Grassroots Department at PZPN.
"We have taken up a very bold project of calling up the most talented young players for a one-week camp. It was done in order for us to have an influx of new players into professional football. Those who came to Gniewino went through a series of tests – physical and psychological ones. From this moment on we will be able to monitor each of them individually. We will soon know whether the direction we are going in is the right one", said Zbigniew Boniek, President of PZPN.
HERE you can see a gallery from the camp.