News
Association
UEFA CFM graduation ceremony in Poland
04 / 09 / 18 Author: PZPN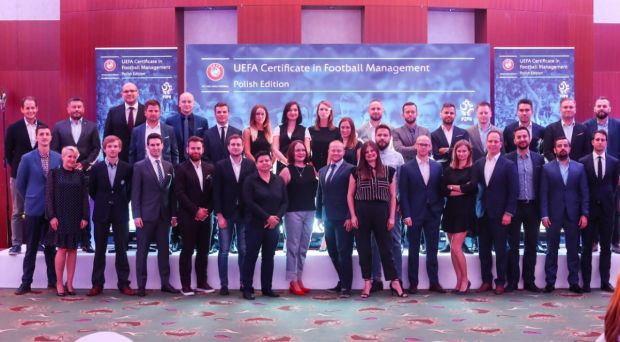 The first Polish edition of the UEFA Certificate in Football Management, an educational program run by UEFA in cooperation with the University of Lausanne and national football federations has come to an end.
---
35 participants graduated the Programme which is aimed at helping football organisations management across Europe, developing skills and enhancing knowledge for the overall benefit of European football.
The graduation ceremony for participants in the Polish edition took place in Regent Warsaw Hotel on 30 August 2018. Graduates came from Polish FA, Regional FA's, Ekstraklasa, I and II league clubs, but also from other European football federations of: Ukraine, Estonia, Belarus and Greece. Participants were awarded the certificates from The Swiss Graduate School of Public Administration (IDHEAP).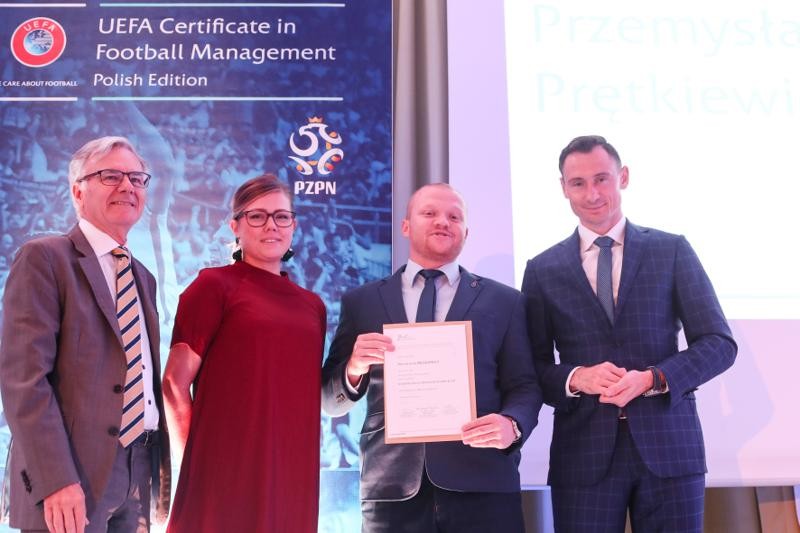 The UEFA CFM is a nine-month learning programme involving studies into numerous topics, including organisation, strategy and strategic management, operational management, marketing and sponsorship, communications, media and public relations, and event and volunteer management. Among the experts conducting classes at the third meeting were Jean-Loup Chappelet and Alain Ferrand.
A guest at the Polish graduation ceremony was the Polish FA General Secretary Maciej Sawicki: "these are people who want to have even more experience in how to run important projects related to the organization of football matches, broadly understood marketing, sponsorship, finances and all the challenges faced by today's football. I'm glad that this edition was so good.
The Polish Football Association congratulates the participants on the completion the Programme.