News
Association
Calendar of preparations for EURO 2016
22 / 03 / 16 Author: PZPN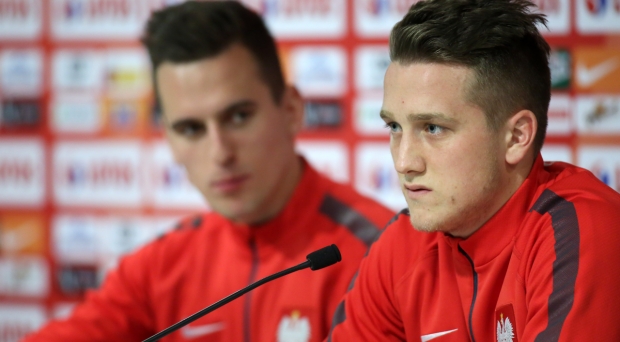 The European Championships in France are coming and the Polish national team will play in a group with Northern Ireland, Germany and Ukraine. What will the preparations of the Polish players for the most important event of 2016 look like? You will find everything in a special pill Łączy Nas Piłka.
---
In most European leagues, the spring round will end on Sunday May 15. Two days later, the players of the national team will gather at the Hotel Bryza in Jurata for a four-day camp, which is provisionally referred to as a regeneration training camp. - We would like to reconstruct oxygen and general preparation - explained the coach, Adam Nawałka, in November at a press conference. - But this training camp will also have a relaxing nature after a short, very intense league season. We will also invite wives and fiancées of players - he added.
Polish players will spend this short time on the Hel Peninsula incommon recreation, and daily training. At their disposal will be the whole advanced infrastructure of the hotel located at the beach: apartments and rooms with views of the Baltic Sea, a complex of swimming pools, spa and wellness area, a wellness centre, fitness club, tennis courts and a football pitch.
- We want to focus on an active form of recreation, in a nice, slightly more relaxed atmosphere that will allow players to maintain their shape from the league season - says the director of the national team, Tomasz Iwan. - At the same time we would like the team to integrate in a larger group and bond even more. When we meet in Arłamów later, all we will have to do is work.
Polish players will stay in Jurata until Saturday May 21, and then they will have a day off. On Monday May 23, everyone will have to appear in the Arłamów Hotel in the Polish Bieszczady Mountains. This is the place where the final stage of preparations for EURO 2016 will take place. On June 1 Polish players will play in Gdańsk with Netherlands, and five days later they will face Lithuania in the last test-match before the European Championships at the stadium of Wisła in Kraków. After that Adam Nawałka's team will fly to its French base in La Baule.
Poles will play their first match at the European Championships on 12 June at 6:00 PM. Their opponents at the Stade de Nice in Nice will be the national team of Northern Ireland.
MARCH
Friendly Match Poland - Serbia, March 23, 08:45 PM, Inea Stadium Poznań
Friendly Match Poland - Finland, March 26, 05:30 PM, Wrocław Stadium
MAY
Regeneration training camp, Jurata, 17-21 May
Preparation camp, Arłamów, 23-31 May
Deadline for submitting line-up of the national team for EURO 2016 to UEFA, May 30
JUNE
Friendly match Poland - Netherlands, June 1, 08:45 PM Stadium Energa Gdańsk
The last friendly match before EURO 2016 Poland - Lithuania, June 6, 06:00 PM, Henryk Reyman Stadium (Cracow)
Departure of the Polish national team to France and accommodation at the base in La Baule, June 7
JUNE - EURO 2016
Poland - Northern Ireland, June 12, 06:00 PM, Allianz Riviera (Nice)
Poland - Germany, June 16, 09:00 PM, Stade de France (Saint-Denis)
Poland - Ukraine, June 21, 06:00 PM, Stade Velodrome (Marseille)