News
National Team A
Czesław Michniewicz: It will be a very attractive group
05 / 04 / 22 Author: PZPN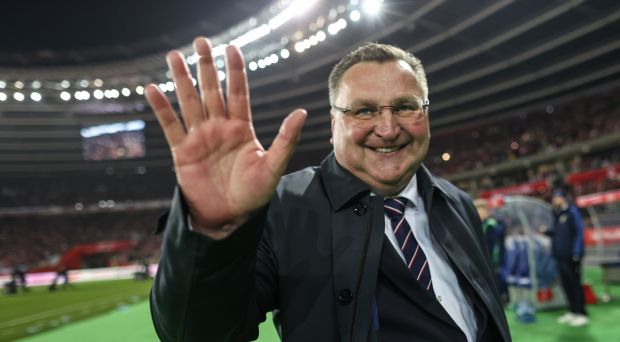 "Our group is certainly very attractive. I haven't kept up to date with football in Argentina, Mexico and Saudi Arabia, but many Argentine footballers play in Europe. We have time to prepare," said Czesław Michniewicz, the head coach of the Polish nationa team, after the group stage draw for the final tournament of the World Cup.
---
"This time, the group is very unusual. Personally, I am very glad that we will compete with opponents from other continents. As for the teams from Europe, we face them regularly and we know a lot about each other. Sometimes this knowledge is indeed paralysing. This time, it is going to be different and I am very happy about it. Teams with different playing styles will face each other and we must be prepared for this as best as we can. I have already been receiving information from Hubert Małowiejski, we'll start our preparations even before we leave the draw venue," assured the head coach.
"This group will certainly be very attractive for the fans. Jacek Góralski and Leo Messi going head-to-head might be extremely exciting. More seriously, fans around the world definitely have their hearts set on Leo's clash with Robert Lewandowski. Of course, Argentina is the group favourite, but we also have a great team, mature enough to play effectively at such an event. With Nations League matches on the way, there will be very little time to prepare for the tournament itself. We will only have a week to prepare so we will only hold two or three training sessions in Poland since we have to arrive in Qatar five days before our first match. I would very much like to play one more friendly game just before the World Cup. We discussed this with the Argentinians at first, but we already know that this won't work. We will see what the talks bring," concluded Czesław Michniewicz.